Small Business Operations
Some unexpected ways to use data to get ahead of your business competition
by Plume Marketing Team
May 2021
The word 'data' gets thrown around a lot in the corporate world, but how is it relevant to your small business? Well, if you're not intimately acquainted with the inner workings of your business, you're probably missing out on a valuable opportunity to grow and improve. Learning how to harness and evaluate different datasets can help you identify your business's blind spots, better engage with customers, and boost sales. If you're not sure where to start, here are three key types of data that can help get you ahead of the competition:
1. Marketing data
Strategic marketing lays the foundation for consistent business growth. By regularly reviewing and evaluating your marketing metrics, you can figure out how to make your small business stand out and attract new customers. Start by looking at the following:
Website analytics: Your website traffic is a good indication of how many inbound leads your business has. Pay attention to the total number of visits per month, the number of unique visitors per month, the average number of pages visited, the amount of time visitors spend on each page, and whether or not they take specific actions, like scheduling an appointment or adding items to a cart.
Social media metrics: Your social media accounts reveal how often current and potential customers are engaging with your business. In addition to calculating the number of likes, comments, clicks, and shares your content gets on each platform, check out your follower growth rates and your post reach.
Emails: Emails are one of the best ways to motivate your customers to take action. To ensure your emails are effective, determine your email list growth rate (how often people subscribe), your email open rate (how many times emails get opened), and your click-through rate (how often people click the links in your messages).
2. Customer experience data
Figuring out what your customers like and dislike about your business is critical to improving their experience—with your products and services, employees, and website. To evaluate customer experience, it's helpful to examine:
Net promoter scores: A net promoter score tells you how likely your customers are to recommend your business to others. The score is usually determined via email surveys or website pop-ups that ask your customers questions like, "On a scale of one to 10, how was your experience with the company?"
Customer-retention rates: Churn rates tell you how many customers you're losing in a given period, while retention rates show you how many customers you've maintained. Low churn and high retention rates mean more loyal customers, which translates to better business.
Customer reviews: Take to Google and Yelp to count the number of customer reviews you've received and calculate your business's average star rating. You should also assess the language in the reviews to see which positive and negative words—like "love," "favorite," "disappointed," and "terrible"—show up over and over again.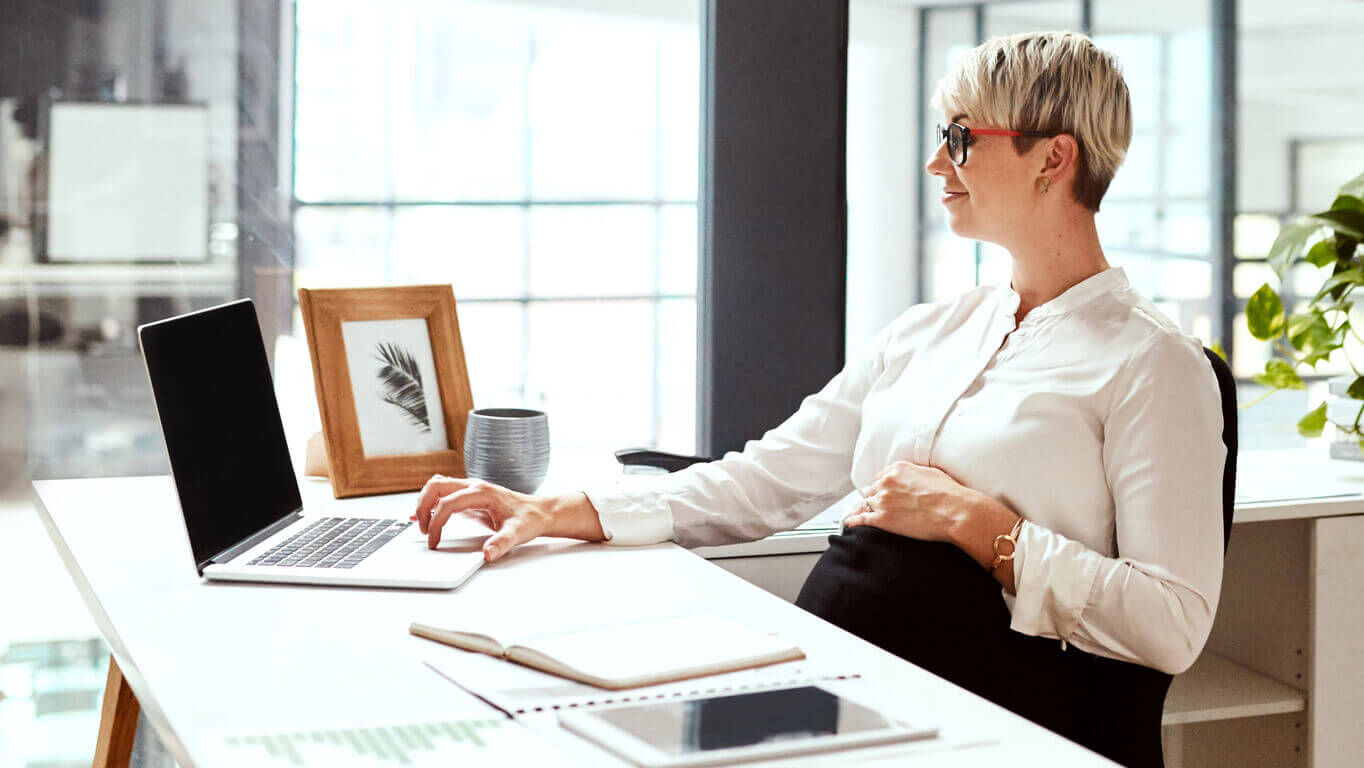 3. Employee productivity data
Employee productivity metrics don't just tell you how efficient your workflows and operational processes are—they can also show you where employees are either struggling or excelling in their jobs. To assess employee productivity, look at the following factors:
Work hours: Tracking your employees' work hours is a good way to see how much they're contributing to daily operations.
Task completion: Task-completion rate is the number of tasks employees complete compared to the number of tasks they're given. Depending on how your business works, you could track this manually with to-do lists or use an online system to capture sales transactions or customer service inquiries.
Time spent on each task: Seeing how much time employees spend on certain projects and tasks can tell you a lot about your business's workflows, as well as your employees' individual time-management skills.
How to gather better data
To gather and evaluate your business's data, you need the right tools. WorkPass is one of those tools.  A cloud-based, business connectivity platform, WorkPass is an enterprise-level solution designed especially for  small businesses.  Along with secure, seamless WiFi  and greater network controls, business owners get easy access to powerful data. For example, with real-time insights into customer behavior, WorkPass helps you track new versus repeat customers, see how much time your customers spend on site, and where they congregate.  WorkPass also gives you greater visibility into employee workflows and tasks, so you can find new ways to improve employee engagement and productivity. With information like this at your fingertips, you can solve problems faster and make decisions that propel your business forward. Learn more about a WorkPass membership.