Plume Strengthens Executive Leadership Team with Key Appointments in Marketing and Revenue
Posted 10/24/2023, 7:00 AM
— Plume appoints new Chief Marketing Officer and Chief Revenue Officer  —
NETWORK X, PARIS – 24 October,  2023 —  Network services and consumer experience pioneer, Plume® today announced the appointment of two new executives to its leadership team: Valerie Buckingham as Chief Marketing Officer and Adrian Fitzgerald as Chief Revenue Officer.
"Plume is leveraging data and AI to enable people across the world to live more connected lives while empowering them with the tools to provide privacy, security, and control over how they interact with technology," said Valerie Buckingham. "This is an exciting time to be joining the team as we raise the global visibility of Plume and its game-changing consumer services for homes and small businesses. We have big plans for Plume."
"Plume is taking the smart home and small business markets to the next level and the significant growth it has experienced over the past few years is testament to this," said Adrian Fitzgerald. "As Plume continues to build a global presence, my team and I will ensure that we are primed to support the next phase of its expansion."
"Valerie and Adrian bring a wealth of experience and knowledge to the executive team at Plume", stated Fahri Diner, Founder and CEO of Plume. "These senior-level appointments enhance Plume's go-to-market strength as the company continues to scale and innovate for customers around the world."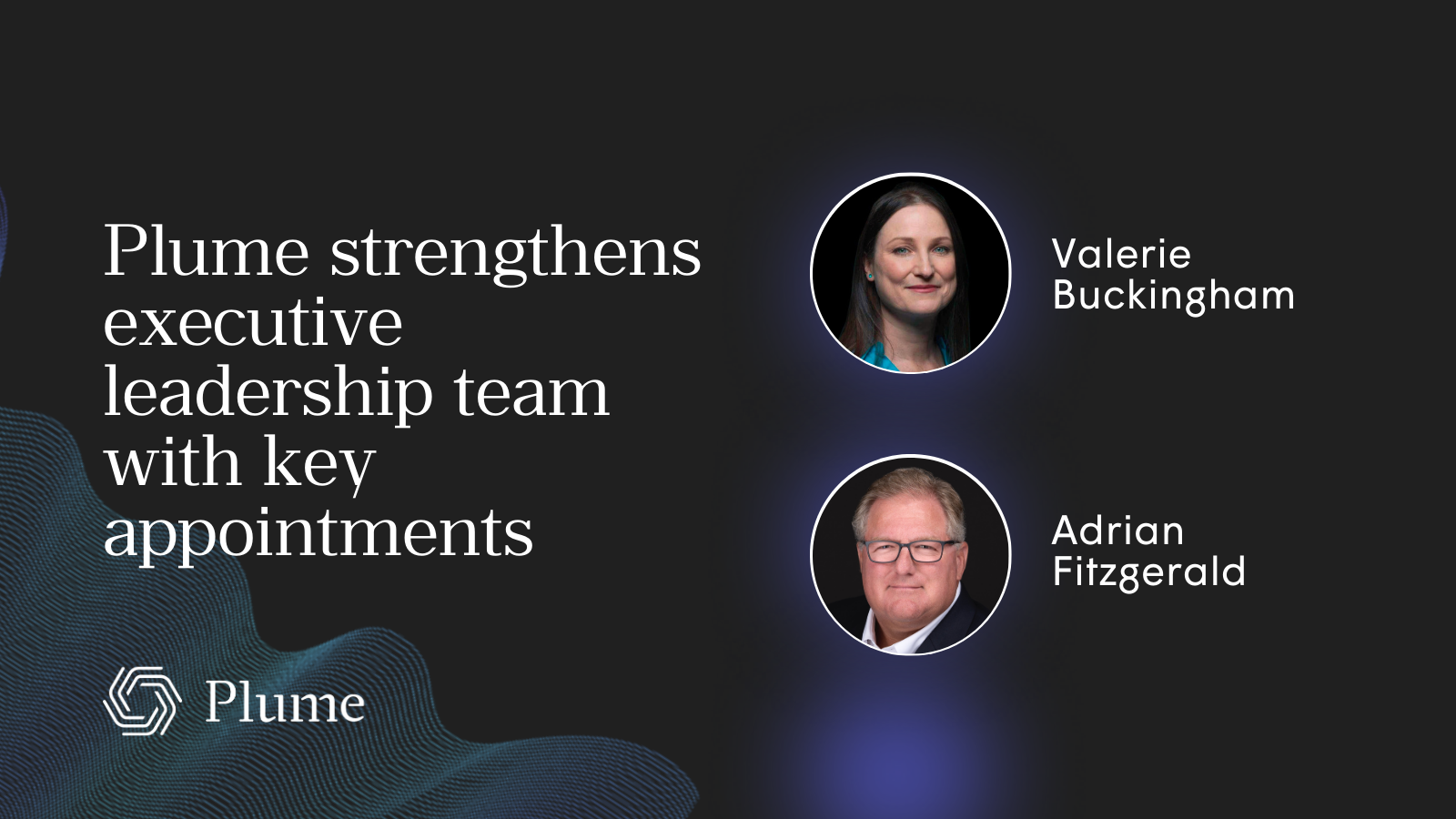 About Valerie Buckingham
For over 25 years in Silicon Valley, Valerie Buckingham has worked at the intersection of technology innovation, business systems, and consumer behavior. Valerie's experience has spanned marketing and strategy across telecom, mobile, e-commerce, and developer relations in both Fortune 50 and venture-backed contexts. As Chief Marketing Officer at Plume, Valerie is bringing new products and experiences to market that are helping millions of households and small businesses thrive.
A native of Canada, Valerie holds an MBA from the University of Victoria, an MFA in Intermedia Studies from the University of British Columbia, and an Undergraduate Diploma in Painting from the Alberta College of Art & Design.
About Adrian Fitzgerald
Adrian Fitzgerald is an exceptional Software and SaaS sales leader with a superb track record of delivering growth across a 30-year career. Prior to Plume, he held senior positions at numerous high-growth companies, including Sandvine and Oracle, where he was, respectively, Chief Revenue Officer and Group Vice President of Global Sales. He has extensive experience in driving customer engagement for world-leading organizations and building strategic partnerships with key stakeholders.
Adrian holds an MBA from The Fuqua School of Business at Duke University, and a Bachelor of Science degree in Management from New Hampshire College.
Media and analyst inquiries: