Four Smart Home Trends we Spotted at CES
Posted 01/21/2019, 6:28 PM
Read time: 3 minutes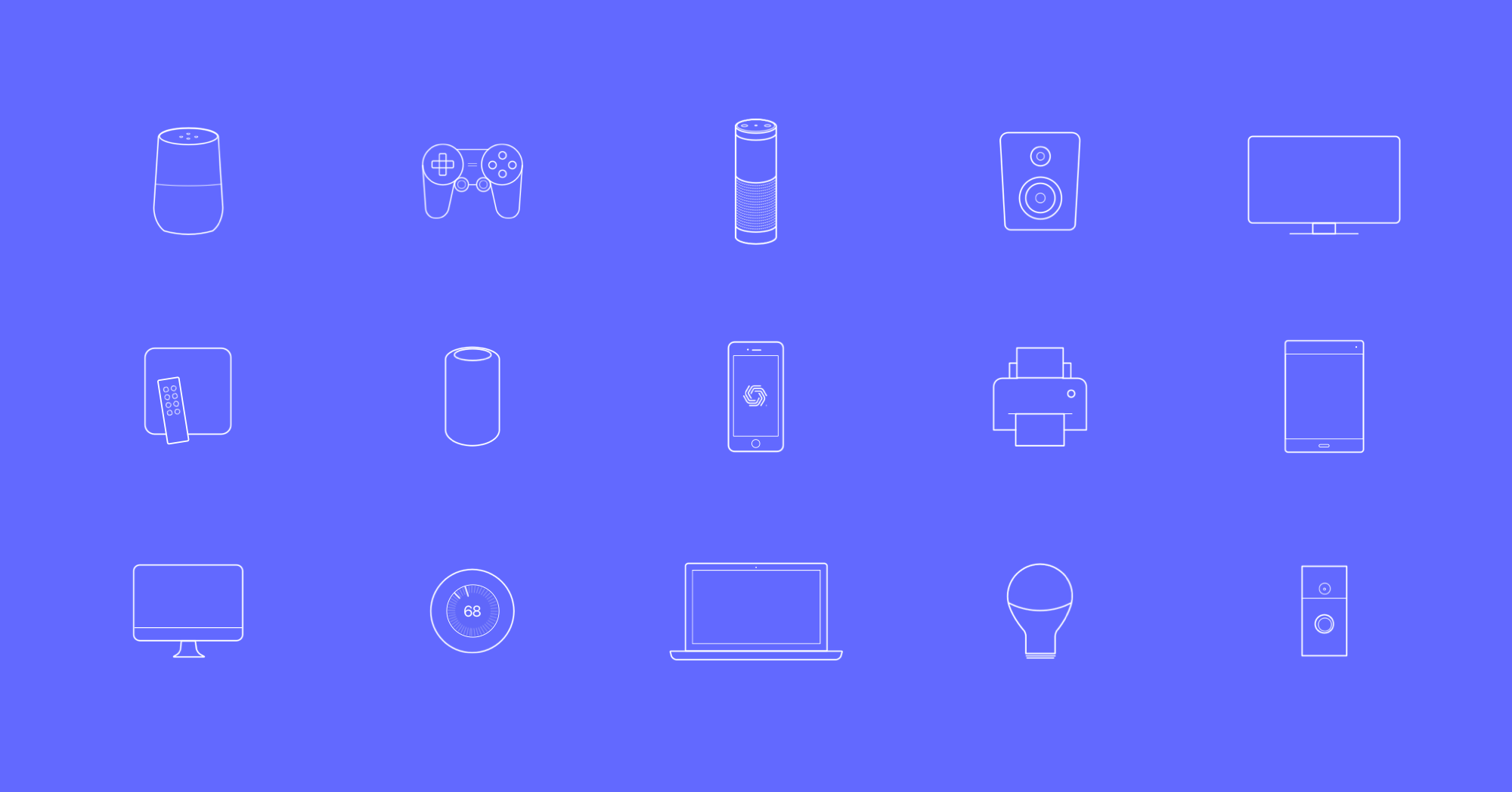 About 182,000 people attend the three-day mega event known as CES, the annual Las Vegas phenomenon that encompasses 4,500 exhibitors, from start-ups to heavy-hitters. CES is where you go to experience so many things, from fun to exhaustion. But it's also where you go to see the future. One prominent theme we noticed this year was the dominance of technology dedicated to the home. Here are just four smart home trends we spotted:
1. Integrated digital assistants will continue to proliferate.
We saw Alexa or Cortana or Google Assistant pre-loaded in a spectrum of unexpected devices, such as bicycles, showers and motorcycle helmets. Soon, we'll use voice assistants to track our fitness regime while we pedal, turn the morning shower to a preset temperature, or inform us of changing traffic as we ride the highways. Alexa and its competitors were everywhere at CES, but do we need a toilet with an assistant built-in? Obviously, consumers will decide what devices are truly improved by connected tech but look for the integration of digital assistants to grow.
2. Our most-loved tech is still evolving.
Innovation often comes from pushing the boundaries on the hardware we already know. We've had TVs for generations — from round, tube-based TVs for watching The Lone Ranger, to flat-screen models that can stream Netflix. Their form factors are still evolving: LG showed off a 65" model that rolls up into its base, just like a yoga mat. Samsung revealed a 75" super-sharp 8K microLED TV for extreme clarity at a spectacular size — over six feet.
3. The robots are finally arriving.
This year, there were more robots than ever at CES. Samsung revealed its Bot Air, a robot that wanders your home as it purifies the air. Many robots were practical, but there was also the Lovot, a fabric-covered robot designed to be loved. It understands up to 1,000 different voices and dozes off if you pet it enough. Cafes and restaurants may want to get the Breadbot, which fresh-bakes ten loaves an hour. Everyone else will want the FoldiMate, a robot that folds your clothes.
4. But security stays at the top of the list.
With so many new devices around us, we need to protect them from both physical and digital threats. Stanley Black & Decker showcased the Omni home security product, a mesh Wi-Fi system powered by Plume that comes with motion detection technology to alert people of movement in and around their homes. If someone's at the door, Tuya Smart says its doorbell system includes facial recognition to alert you when familiar and unfamiliar faces arrive. Beyond physical security, online security becomes even more important to protect your smart devices from web-based attacks.
It'll all add up: your Wi-Fi is going to need to evolve as your smart home grows. CES proves products in the home are becoming increasingly connected, and they need more than just fast Wi-Fi in order to function seamlessly. This is what fuels our team at Plume every day. We've built the service platform for the ever-evolving connected home. It adapts to your home internet usage — ensuring the right coverage, adaptability, and intelligence all of these new smart devices need. Plume manages all of your device connections, so your new Alexa-based shower won't gum up the works for your roll-up TV. It also provides protection from cyber attacks, content filtering and internet scheduling for kids, and easy ways to control guest access.  As life at home gets more sophisticated and connected, we're here to make sure all those innovations seen at CES don't slow it all down.