Intelligence and insights for the smart-home industry
December 2019
Welcome to Plume IQ, our reveal of data-driven intelligence and consumer insights from more than 2.5 billion connected devices, and over 55 million locations, managed by Plume's cloud platform.
Counting the cost of the unknown
In every business, it's often what you don't see that gets you. We analyzed call-in-rate data from a major ISP in North America and some fascinating facts emerged. While everyone expects network drop-outs to generate the most calls, that's only the tip of the iceberg. What lurked beneath were a number of significant Wi-Fi-specific problem areas that–when combined–accounted for 25% of technical support calls. Such issues can be challenging for an ISP to resolve, particularly if they lack the network insights and support tools to identify and fix them.
Download our Adaptive WiFi white paper >
Learn more about our data-driven support tools >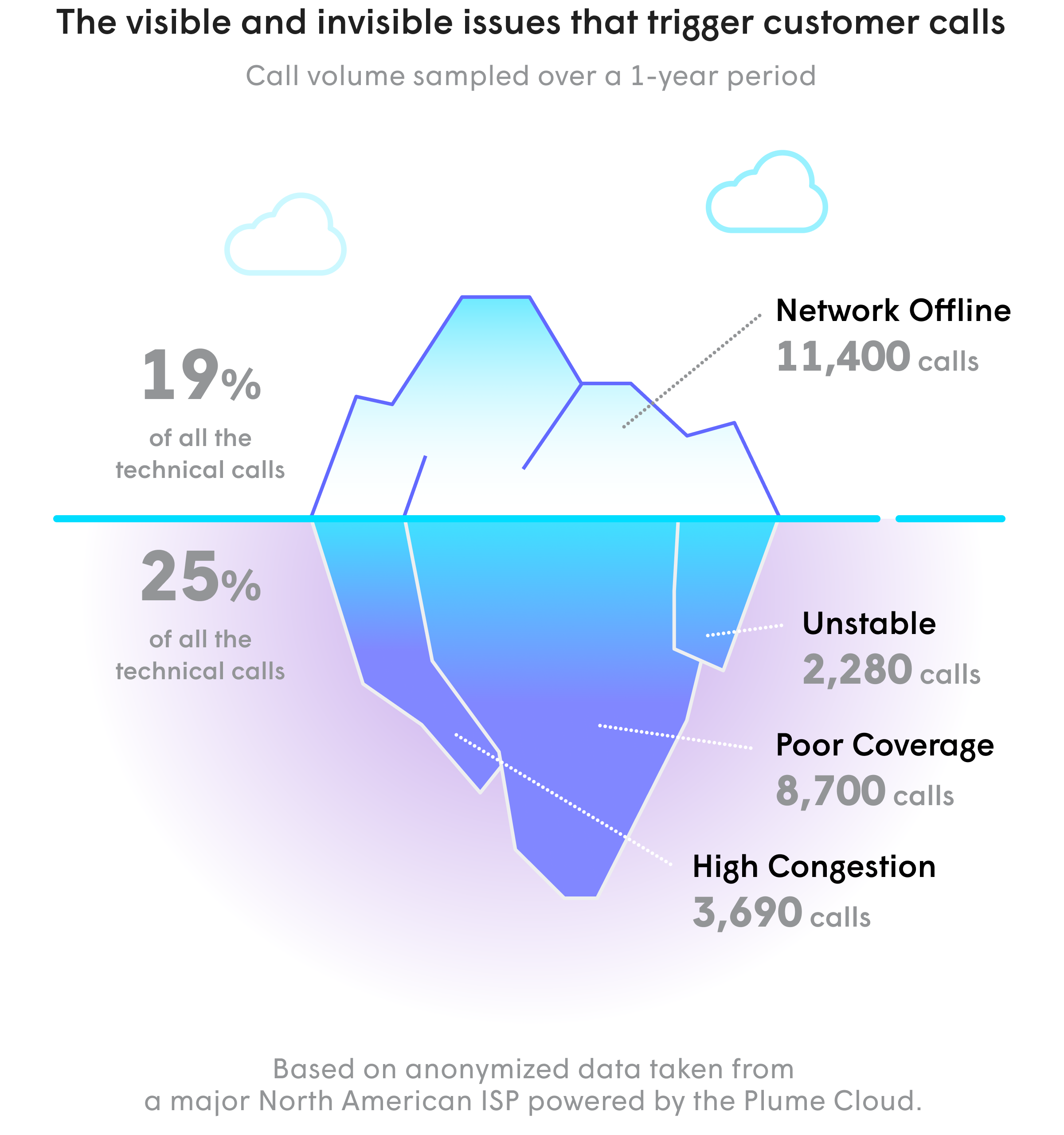 Other Plume news

Christmas comes early in Ohio!
MCTV customers in the US state of Ohio can now gain access to flawless Wi-Fi, robust cybersecurity, and advanced guest and parental controls, thanks to a partnership with Plume. MCTV Whole-Home Wi-Fi, Powered by Plume is available to both new and existing subscribers. In addition to strengthening its Smart Home Services offering, MCTV will benefit operationally from Plume's data-driven customer support suite that brings unparalleled insights to enable ISPs to manage home networks more effectively.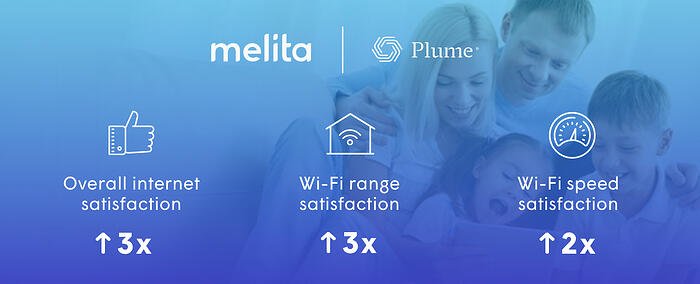 Stellar results for Melita
Melita–the leading quad-play provider in Malta–came to Plume with a very clear objective: Address Wi-Fi issues that were causing support costs to escalate, and hampering them from building a smart home platform for the future. We can share the results of Melita's recent customer satisfaction survey that shows, in 12 months, both overall internet service and Wi-Fi range satisfaction ratings have improved3xwith Wi-Fi speed satisfaction growing more than2x.
Learn more about Melita >
Download our Adaptive WiFi white paper >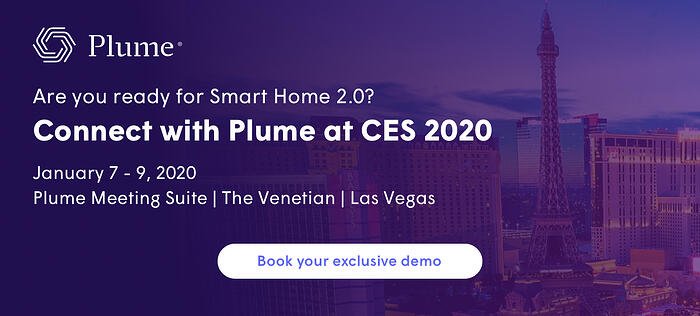 The Smart Home 2.0 at CES
We're entering an era that will be defined by data-driven services and applications, deployed from the cloud at near-instantaneous speeds, and harmonized across multiple networks and connected devices. Plume's experts will be on-hand in Las Vegas to talk about the opportunities and challenges that Smart Home 2.0 presents. We'll provide demonstrations of our latest suite of applications that bring unparalleled insight into every home, enabling ISPs to manage networks more intelligently and deliver new services to subscribers.

In the press
Searching for that last-minute festive gift? Look no further than the powerful combination of flawless Wi-Fi, cybersecurity, and advanced parental controls. Heads-up: Plume was rated highly in Techradar's 'Best Wi-Fi Extenders of 2020' report.