Intelligence and insights for the smart-home industry
April 2019
Welcome to Plume IQ, our reveal of data-driven intelligence and consumer insights from more than 2.5 billion connected devices, and over 50 million locations, managed by Plume's cloud platform.
Game on: Microsoft vs. Sony vs. Nintendo.
Microsoft gaming consoles hold a slim 10% lead over Nintendo in Plume households. However, Microsoft consoles consume more than 10 times the data on an average day. Does that imply Microsoft gamers are more engaged than Nintendo's?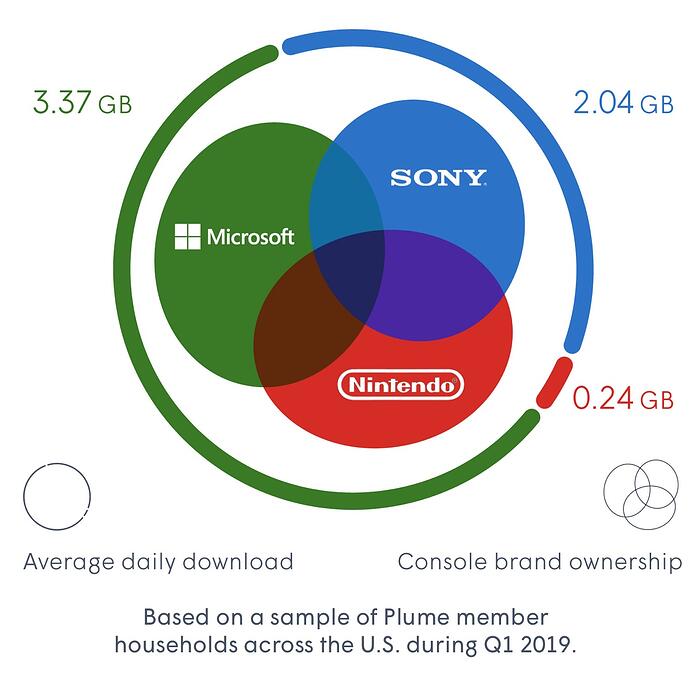 Other Plume News

Ciao bella: Melita launches Plume in Italy
Hot on the heels of its Maltese launch, Plume and Melita have partnered to launch in Italy. The new Diamond Fibra service fuses super-fast internet from the Open Fiber network with Plume's intelligent smart home services, including Adaptive WiFi, HomePass and AI Security.

Gear up: Preparing for the arrival of Wi-Fi 6
802.11ax promises improved throughput, greater capacity, and lower power consumption. The IEEE standard will, however, make optimizing Wi-Fi networks more critical — and complex. In a new white paper, Plume's CTO Bill McFarland dissects the new features and the increased demands they will impose on home networks.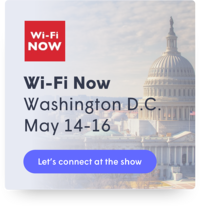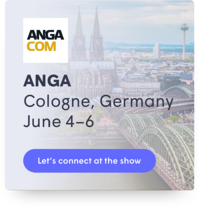 Meet Plume: Washington DC, San Francisco, Cologne
Plume executives will be speaking at three upcoming industry events:
Plume CEO Fahri Diner at Wi-Fi Now in Washington D.C. on May 14.
Plume CMO Todd Grantham at Connections in San Francisco on May 21.
A trio of Plume executives, including CTO Bill McFarland, at ANGA in Cologne, Germany from June 4–6.