Intelligence and insights for the smart-home industry
May 2021
Welcome to Plume IQ, our reveal of data-driven intelligence and consumer insights from more than 2.5 billion connected devices, and over 50 million locations, managed by Plume's cloud platform.
How rapidly are home networks growing?
The rapid expansion of home networks can present many issues for Communications Service Providers (CSPs) who must deliver flawless subscriber experiences to an ever-growing number of devices. Following an analysis of our data, we can reveal that Plume households are adding significantly more connected devices—in April 2021, 50% of homes had 19 devices or more (up 27% year-over-year), while the top 10% of homes exceeded 41 devices (up 24% year-over-year). The high device count and high growth rate means that sophisticated cloud-based WiFi management and the higher-capacity features of WiFi 6 are a necessity.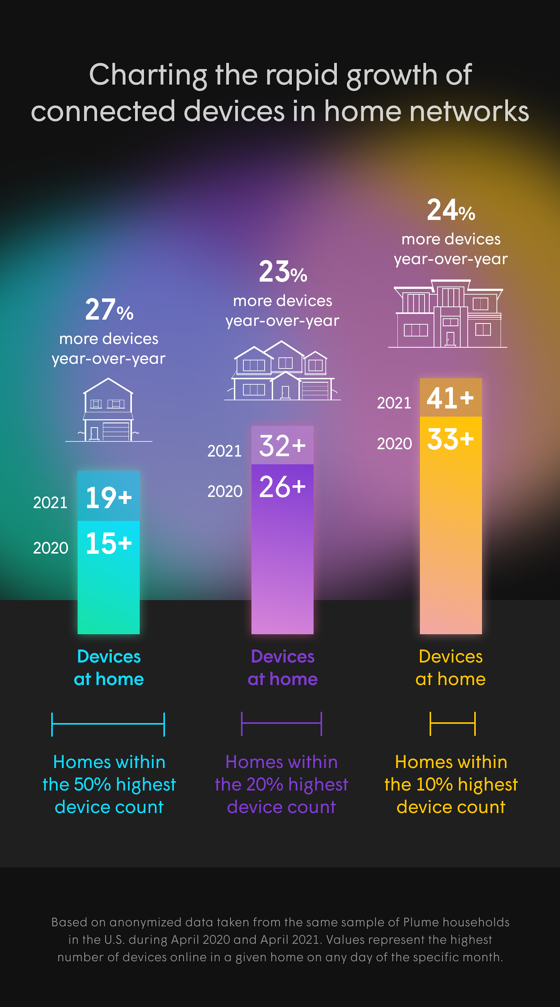 Other Plume news

Wider choice for CSPs
Plume's new partnership with Evolution Digital immediately expands the availability of our SaaS experience management platform throughout the Americas. We're working together to bring CSPs unparalleled and highly personalized experiences for their residential and small business subscribers, and at the same time leveraging the widest choice of CPE devices thanks to OpenSync.
Read the news release >

Reaching for the cloud
We're thrilled to support Liberty Global's evolution to a cloud-driven services platform, and bring new, highly-personalized digital experiences—enriched by Artificial Intelligence—to homes and businesses: "ONEConnect delivers a superior WiFi experience—that offers speed, reliability, security and seamlessness—supporting customers and businesses in what they love doing the most."
Read the article>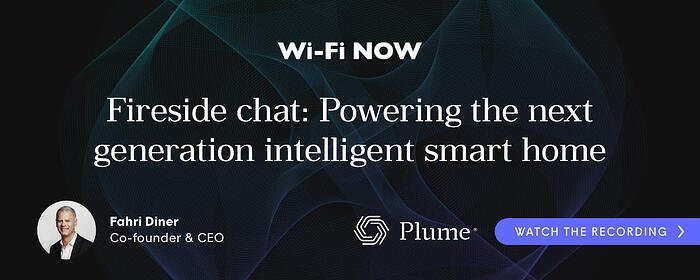 The big interview – Bubley/Diner
Telco analyst Dean Bubley promised a livelyinterview when he met with Plume's Co-founder & CEO Fahri Diner at Wi-Fi NOW's World Congress Europe. Addressing a host of hot industry topics, Diner revealed how the combination of OpenSync and Plume's services can enable CSPs to upcycle CPEs in the field and protect against enduring silicon shortages.
Watch the recording >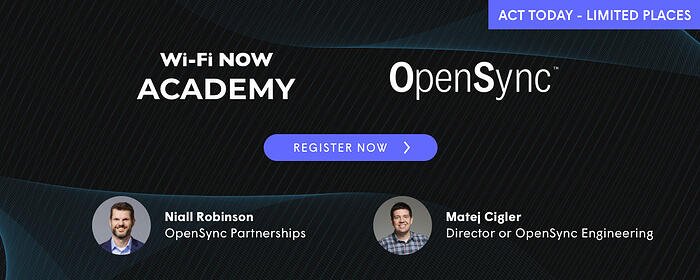 Inside OpenSync
We've teamed up with Wi-Fi NOW to deliver a special two-day immersive Academy to learn more about OpenSync—the most widely supported open-source, silicon-to-cloud framework for delivering cloud- and AI-driven services to smart homes and small businesses. Places are limited so grab yours today:
Day 1: Meet OpenSync– June 16, 3.00pm - 3.45pm CEST
Day 2: Technical training– June 17, 12:00pm - 3.00pm CEST
Register now >

News round up
Speaking on the lasting effects of the pandemic for a recent Cablefax article, Plume's CTO Bill McFarlandsaid "Our [Plume's] data certainly suggests that some habits may have been permanently altered by the COVID experience."
Read the article >
We're thrilled that Dave Hamilton, Co-founder of The Mac Observer said that Plume's new SuperPods with WiFi 6 are the "absolute best that I've experienced."
Watch the podcast >
In the latest edition of the FTTH Council's Fibre Horizon newsletter, Plume's CCO Tyson Mariandiscussed the wealth of service opportunities available to CSPs in the wake of the pandemic.
Read the article >
Was this newsletter useful?