Intelligence and insights for the smart-home industry
April 2021
Welcome to Plume IQ, our reveal of data-driven intelligence and consumer insights from more than 2.5 billion connected devices, and over 55 million locations, managed by Plume's cloud platform.
Time for broadband subscribers to upgrade?
The last thing that any broadband subscriber wants to run into is a speed issue, which will have a detrimental effect on their device experiences and can result in negative NPS scores for service providers. However, data from the Plume Cloud reveals that customers often hit—or get dangerously close to hitting—their speed capacity for sustained periods. Overall, customers paying for premium services are less likely to run into issues. However, a staggering 45% of subscribers in the 0-49 Mbps range exceeded 90% of their speed limit each month.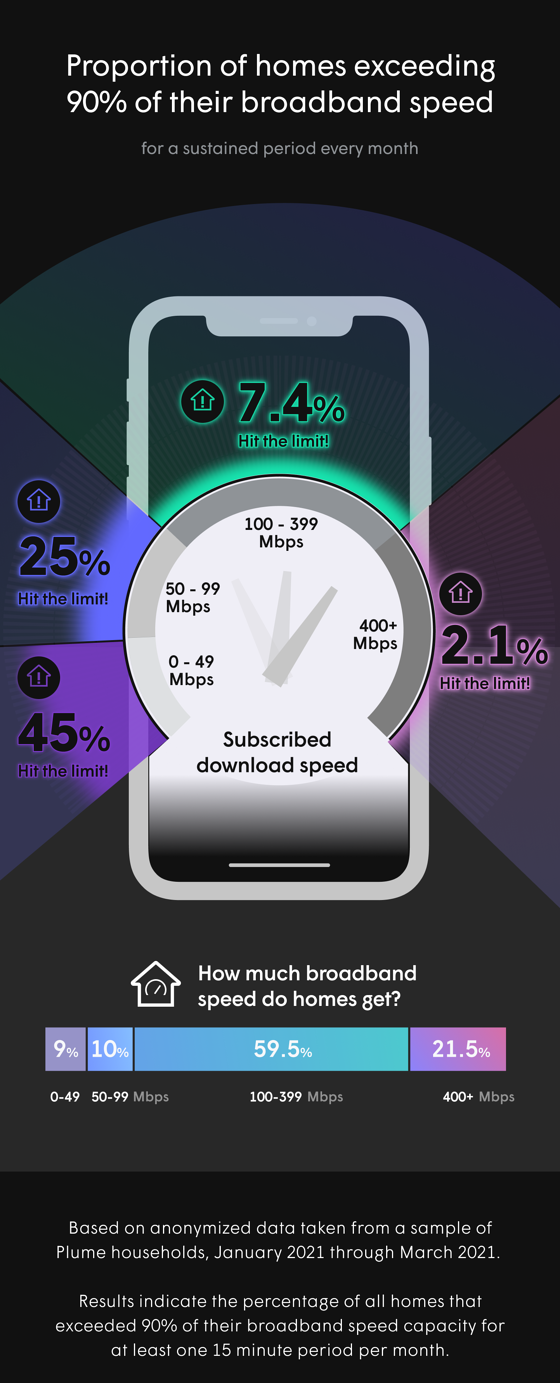 Other Plume news

New WiFi 6 whitepaper
The telecoms industry has positioned WiFi 6 as a transformative technology, and while its new features and capabilities bring exciting advances, it is not without issues. To deliver on the promise of this new technology Communications Service Providers (CSPs) must understand the challenges and, critically, the need for intelligent network management.
Download the whitepaper >

Customer first
In this report from BizClick Media, Liberty Global executives Nicolas Fortineau, Product Director of Connectivity Platforms and David Wagenborg, VP Connectivity Products & Business Markets discuss their focus on customer experience, and how they're leveraging their partnership with Plume to meet changing subscriber needs.
Download the report >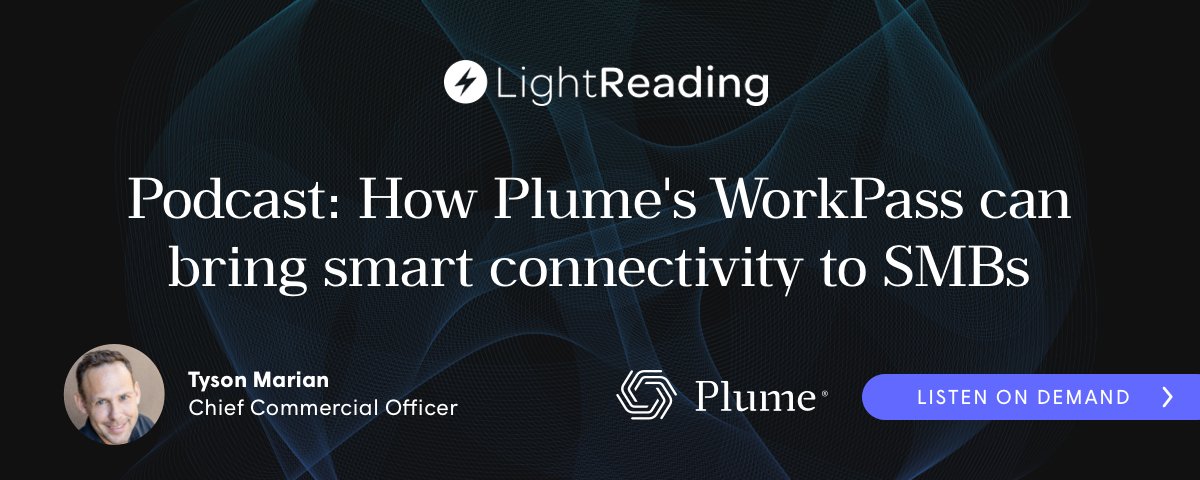 Smarter homes. Smarter businesses
Our CCO Tyson Marian joined Light Reading's Editor-in-Chief, Phil Harvey to highlight how Plume is leveraging its smart home know-how to enable CSPs to serve small businesses. Marian shared insights on the market opportunity, and how WorkPass— our intelligent workplace suite — can support small business owners in their post-pandemic recoveries.
Listen to the podcast >
Learn more about WorkPass >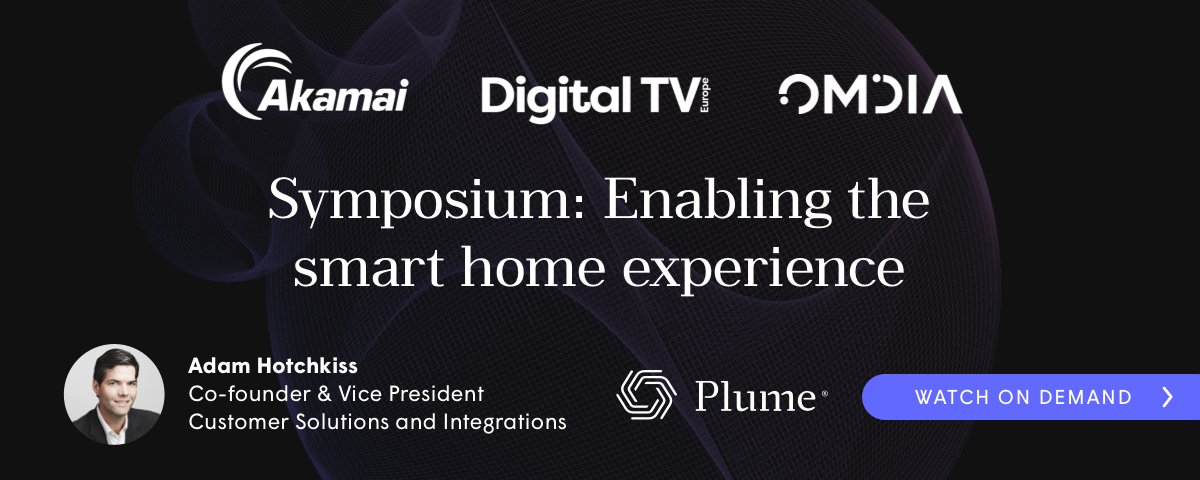 New digital experiences
As the classic triple-play comes under pressure from the unbundling of TV and communications services, experts from Akamai, OMDIA and Plume converged at the DTVE Digital Symposium to discuss the game-changing potential of a new bundle of digital experiences centered around the smart home.
Watch on demand >

News round up
"The potential of WiFi 6 is limited without intelligent management", wrote Plume's CTO Bill McFarland in a recent article for EE Times .
Read the article >
The Wall Street Journal reported that WiFi issues continue to be a big concern for broadband subscribers, however, the combination of cloud and A.I. presents a powerful solution for CSPs who serve them.
Read the article >
Small Biz Technology's Becca Williams cautions that no small business is the same and identifies five key areas for customization designed to bring universal success.
Read the article >
Was this newsletter useful?